If you are facing any difficulties with the GLEC Online Platform (http://essay.gleader.org/vietnam/), please follow the below instructions.
1. Login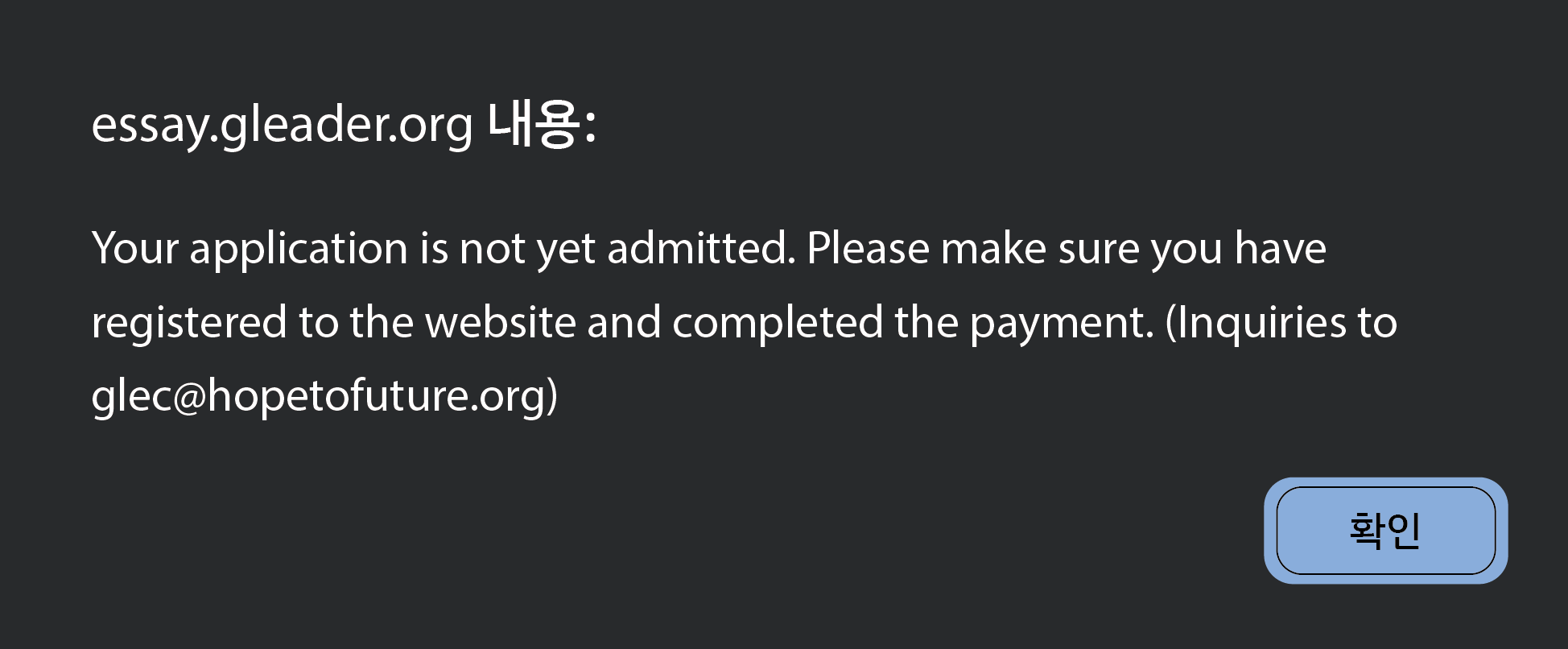 If the pop-up appears, it means that your login details are incorrect. There are two main reasons:
Your application was not complete.
For those who have not submitted the letter of recommendation nor completed the payment, you cannot access the GLEC Online Platform. Please check the upcoming GLEC schedules here (

https://gleader.org/schedule

) and join the next one.
Your login details are not correct.
If you have been nominated or if you have completed the payment but still facing this error, it means that you have put the wrong information

(Name, Email, Date of Birth (YYYYMMDD))

for the login. If you want to check whether your application is complete, check your mailbox with the confirmation email. If you have received it, you are registered, so please try again with the exact information.
*The website distinguishes capital letters, blanks, and punctuation marks. If you are unsure about the login details, please inquire us via email.
2. Copy & Paste
The website does not allow using shortcuts and operating system functions like Ctrl+V, Ctrl+Alt+Del, Alt+Tab, Print Screen, etc. to prevent any plagiarism and dishonest acts. Please make sure to type your essay and/or script directly in the blank box (Do not copy and paste), click 'Save and View' to check if they are complete, and then click 'Final Submission.'
Any submissions after the 'Final Submission' are not revisable, and you will not be able to access your submissions as well.
*If you copy and paste, your essay may leave blank.
(sample)