Introduction of Sustainable Development Goals (SDGs)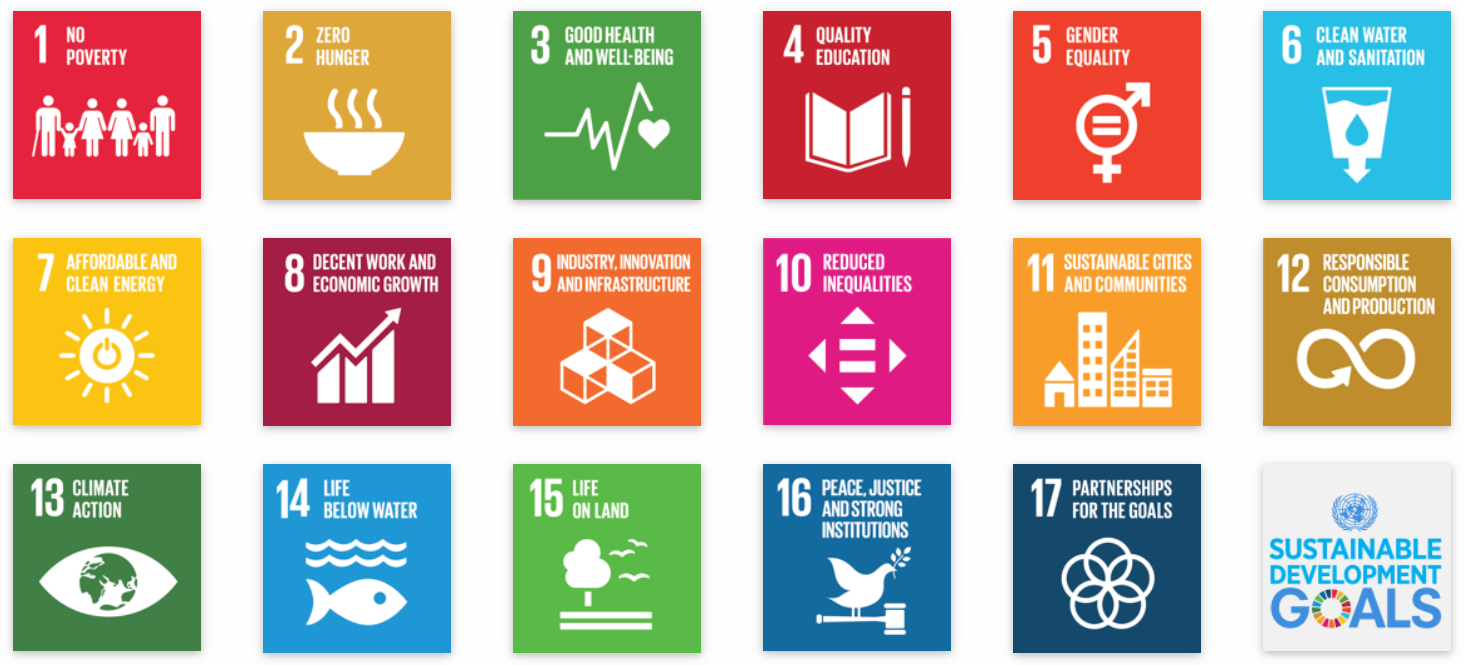 The Sustainable Development Goals (SDGs), also known as the Global Goals, were adopted by the United Nations in 2015 as a universal call to action to end poverty, protect the planet, and ensure that by 2030 all people enjoy peace and prosperity.
Adopted by 193 countries in 2015, the SDGs emerged from the most inclusive and comprehensive negotiations in UN history and have inspired people from across sectors, geographies, and cultures. Achieving the goals by 2030 will require heroic and imaginative effort, determination to learn about what works, and agility to adapt to new information and changing trends.
The concept of sustainable development was described by the 1987 Bruntland Commission Report as "development that meets the needs of the present without compromising the ability of future generations to meet their own needs."
There are four dimensions to sustainable development – society, environment, culture, and economy – which are intertwined, not separate. Sustainability is a paradigm for thinking about the future in which environmental, societal, and economic considerations are balanced in the pursuit of improved quality of life. For example, a prosperous society relies on a healthy environment to provide food and resources, safe drinking water, and clean air for its citizens.
One might ask, what is the difference between sustainable development and sustainability? Sustainability is often thought of as a long-term goal (i.e. a more sustainable world), while sustainable development refers to the many processes and pathways to achieve it (e.g. sustainable agriculture and forestry, sustainable production and consumption, good government, research, and technology transfer, education, and training, etc.).


The 17 SDGs are integrated—they recognize that action in one area will affect outcomes in others and that development must balance social, economic, and environmental sustainability. Countries have committed to prioritizing progress for those who are the furthest behind. The SDGs are designed to end poverty, hunger, AIDS, and discrimination against women and girls. The creativity, know-how, technology, and financial resources from all of society are necessary to achieve the SDGs in every context.
Today, the Division for Sustainable Development Goals (DSDG) in the United Nations Department of Economic and Social Affairs (UNDESA) provides substantive support and capacity-building for the SDGs and their related thematic issues, including water, energy, climate, oceans, urbanization, transport, science and technology, the Global Sustainable Development Report (GSDR), partnerships and Small Island Developing States. DSDG plays a key role in the evaluation of UN system-wide implementation of the 2030 Agenda and on advocacy and outreach activities relating to the SDGs. In order to make the 2030 Agenda, a reality, broad ownership of the SDGs must translate into a strong commitment by all stakeholders to implement the global goals. DSDG aims to help facilitate this engagement.
Reference:
- United Nations Foundation Website: https://bit.ly/3ppqnTo
- UNESCO Website: https://bit.ly/30NEzLK
- UNDP Website: https://bit.ly/3AZrTh1
- Sustainable Development Goals Knowledge Platform Website: https://sustainabledevelopment.un.org/